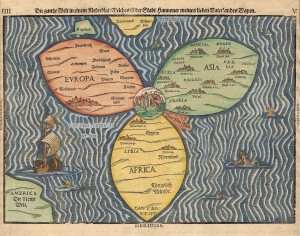 The Holy City – a tour through 1000 years of Jerusalem's history in food and culture.  Join the Canton of Lightwood for a day of war, markets and entertainment and a night of revelry, and explore the tumultuous history of the city which was the sacred centre of the medieval world.
Saturday 7 February 2015 from 10am to 10pm at Surges Bay Oval and Hall, Surges Bay, ten minutes south of Geeveston, Huon Valley, Tasmania.  Bookings by the 1st of February to Ursula Mariae Einhorn at bookings@lightwood.lochac.sca.org.
Prices
Full Event (snacks + lunch + feast)
Adults: $41
Teenagers 13-17: $26
Kids 6-12: $18
Five and under: free
Evening (feast only)
Adults: $35
Teenagers 13-17: $20
Kids 6-12: $15
Five and under: free
Day (snacks and lunch only)
Adults: $10
Teenagers 13-17: $5
Kids 6-12: $5
Five and under: free
Non-members add $5 per head for day membership/insurance surcharge.
Note that the nature of this event precludes the possibility of an off-board price (ie event attendance without food) and there will be no entry to the feast without a booking prior to the deadline of 1 February.
Attendance for the daytime portion of the event may be possible without a booking, but food quantities will be calculated based on bookings.  To ensure you get fed, book!
Payment is required with your booking. Payment can be made in person at a Lightwood activity, or by direct deposit to the Lightwood bank account.  Contact the bookings officer for details.