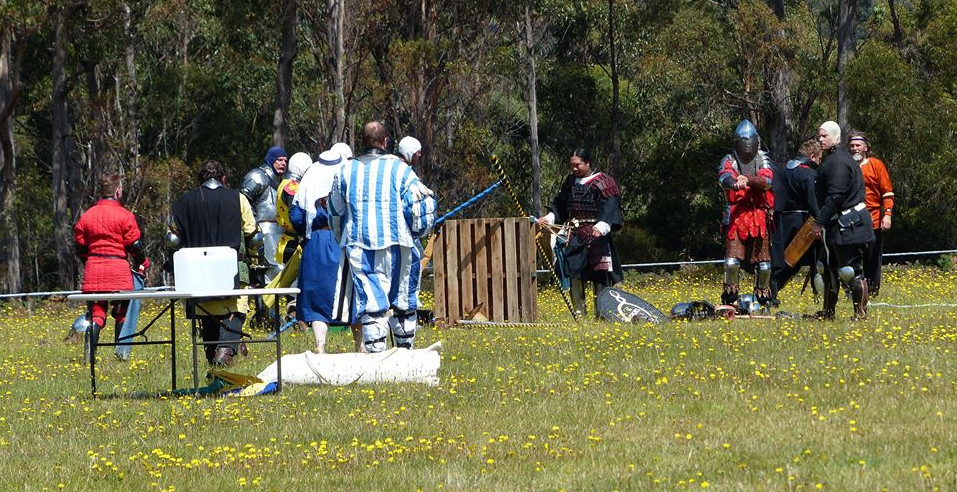 SCA Armoured foot combat, colloquially referred to as Heavy Combat, is a full speed, full contact, un-choreographed martial form that you could say is loosely based on the behourd tournaments of the 15th and 16th centuries.
Basically the armour is real, and some of us do strive to be as historically accurate as possible (given our rules set), but we use rattan batons instead of steel weapons to simulate our combat. As you would expect for a 'sport' that involves full contact there are rules which govern our activity – the emphasis is definitely on safety.
Within our rules you will be able to experience the thrill and glamour that is the pageantry of High Chivalric tournament; revel in the push and shove of "war" while dodging arrows and other flying objects; and partake of the camaraderie found in the team of a melee tournament.
Our form of combat is unique in that each combat is decided upon the honour of the warrior receiving the blow. It is the person who loses who decides that they have been bested.
And anyone (from age 16) can play, once they have passed their safety authorisation.
We look forward to seeing you in the Lists for one of our tournaments!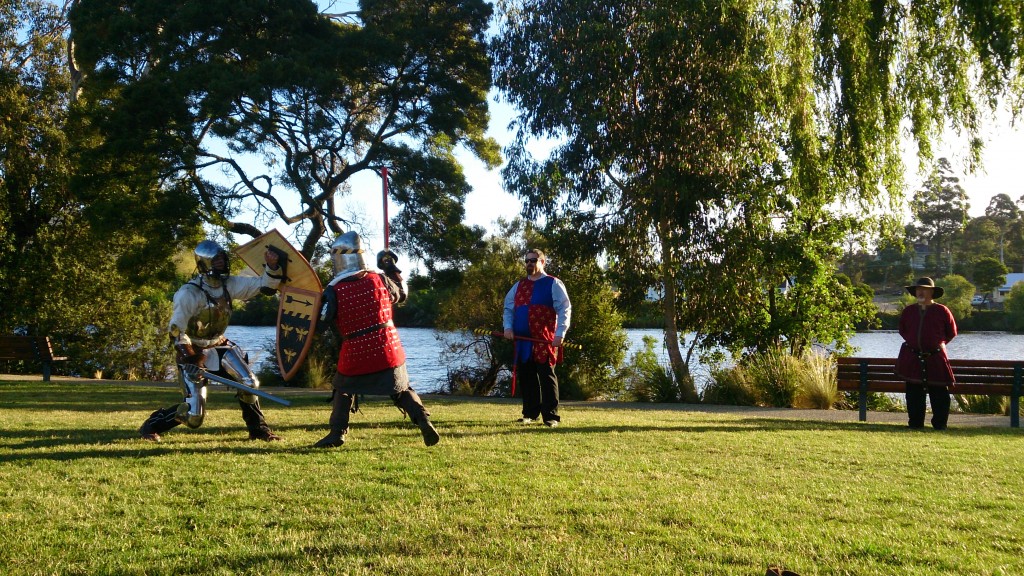 Weekly fighter training in the Canton is currently in abeyance, but interested fighters can attend the Barony's fighter training, held weekly on Wednesdays from 7:00-9:30pm in Hobart. Please go to the Barony's calendar for details on southern midweek fighter training, or check out the Barony's Facebook page for any last minute changes.
Anyone interested in finding out what is involved in starting out as a heavy fighter is invited to contact the Baronial Knight Marshal, Sir Guillaume de Oze (Ben King) for more information.