The Canton sent a goodly contingent of members to the Sheffield Medieval Festival this year, to help represent the Barony. The stalwart de Bonnay family also lent their aid to the Loxley Archers group in the running of the archery display. Despite the rain and wind it was a great event, with lots of interested souls braving the weather to come and see what is on offer in the medieval world in Tasmania.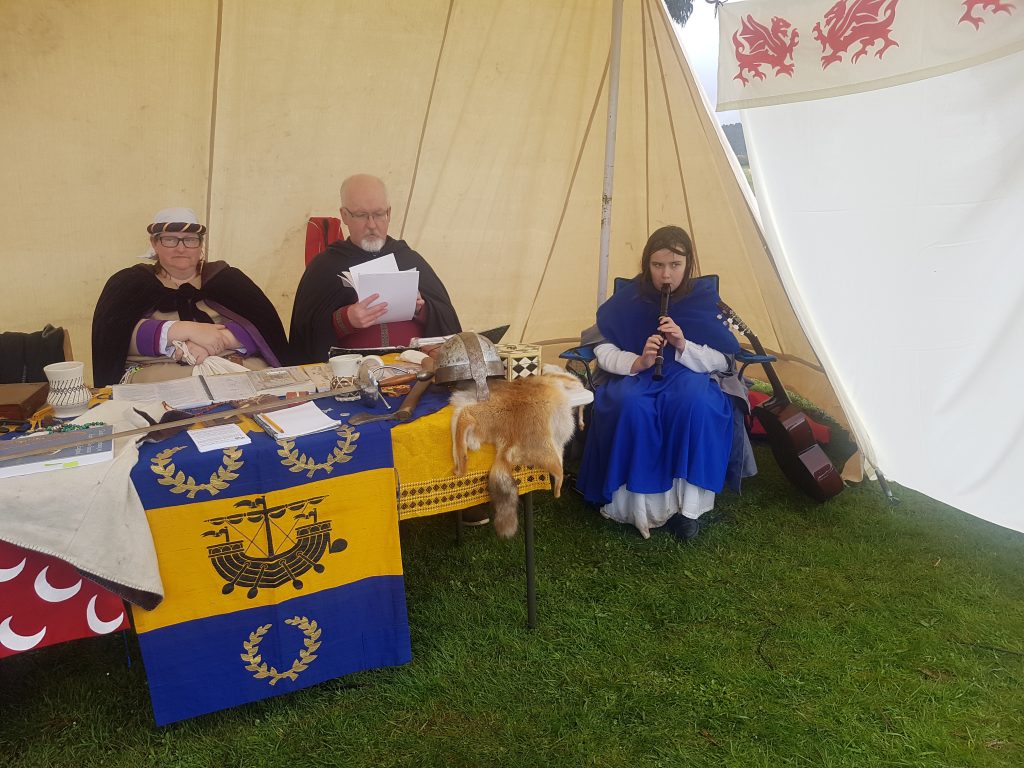 A great photo of Canton Captain of Archers Lord William de Bonnay, captured in action, was also included in the ABC News Online's excellent story on the Festival (near the end).
We look forward to returning next year to enjoy the hospitality of the Festival's organisers, the Sovereign Military Order of the Knights Templar Tasmania – OSMTJ.