We are a group of people who are interested in historical re-enactment, specifically the period of history before the year 1600. We are part of the Society for Creative Anachronism (SCA), a worldwide medieval re-enactment organisation. In the SCA, we learn and practice the arts, skills and pastimes of pre-17th century life, from needlework and costuming to blacksmithing and armouring, calligraphy and illumination to herbalism and gardening. We dress in the clothing of the Middle Ages and Renaissance (or earlier) to experience the pageantry of tournaments, courts, feasts, and dancing. The unofficial motto of the SCA is "the Middle Ages as they should have been" – we seek to recreate the best of the past, without serfdom and slavery, the bubonic plague and pre-modern medical treatment, discrimination on the basis of race, gender or religion, and similar evils.
The Canton of Lightwood covers all of the postcodes in the Huon Valley, and is a subgroup of the Barony of Ynys Fawr, which extends to all of Tasmania and Australia's Antarctic territories. Ynys Fawr is part of the Kingdom of Lochac, which covers all of Australia, New Zealand and their Antarctic territories. In 2017, Lochac also became the parent Kingdom of the Shire of Grand Cathay, near Nanjing, China.
Membership is not compulsory to attend Lightwood events and meetings, but there are lots of benefits to signing up.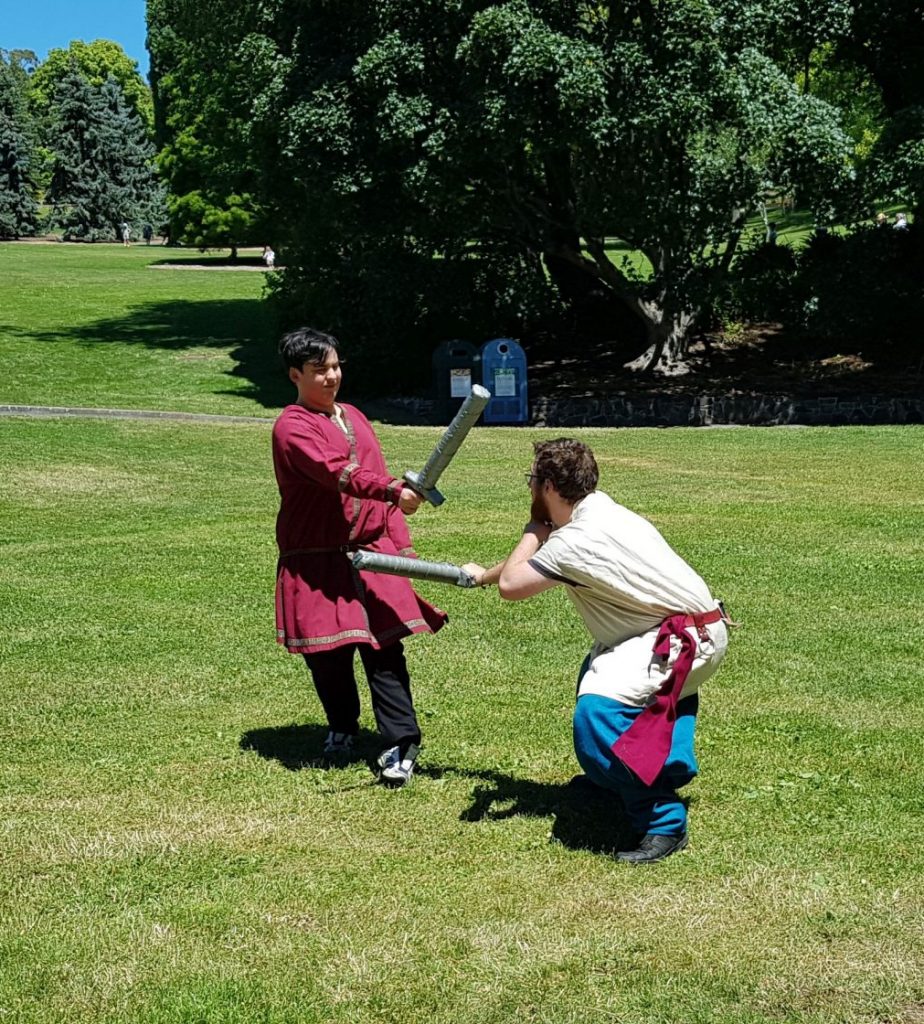 For more information about how to get involved in Lightwood, start with our newcomers' page and our Facebook group.
Information about our regular meetings and upcoming events can be found on this website.
Our officers are all volunteers. The first contact for newcomers is the Hospitaller, and for administrative matters is the Seneschal (the SCA equivalent of a club President).
Lightwood was started in Geeveston in 2011. To find out what we're up to more recently, here is our news feed.