Lightwood celebrated our sixth birthday with a lovely, relaxed archery tourney and potluck picnic on November 25th. The weather blessed us with a perfectly-timed break between unpleasantly hot and windy and thunderstorms, which meant that we had just the right conditions for the event and the heavens opened as everyone had finished packing up and was leaving site.
The winners of the archery tourney were THL William de Bonnay (first), Lady Jennifer Dragoner de Lille (second) and Lady Morwenna de Bonnay (third). Huzzah!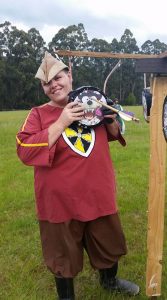 Thanks go to Lady Mariot de Bonnay who stewarded the event, Lady Helewyse de Bonnay for providing the cake, and to Lord William and Lady Morwenna de Bonnay for organising the archery.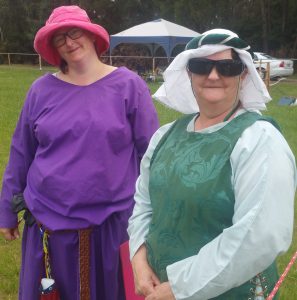 Photos by Lady Helewyse de Bonnay and Baron Karl Faustus von Aachen.