With the seasonal halt to archery giving us some extra Saturdays for A&S, we have lots of activities planned for winter, starting with two inkle weaving workshops in July, and a spinners' meet currently in the planning stage.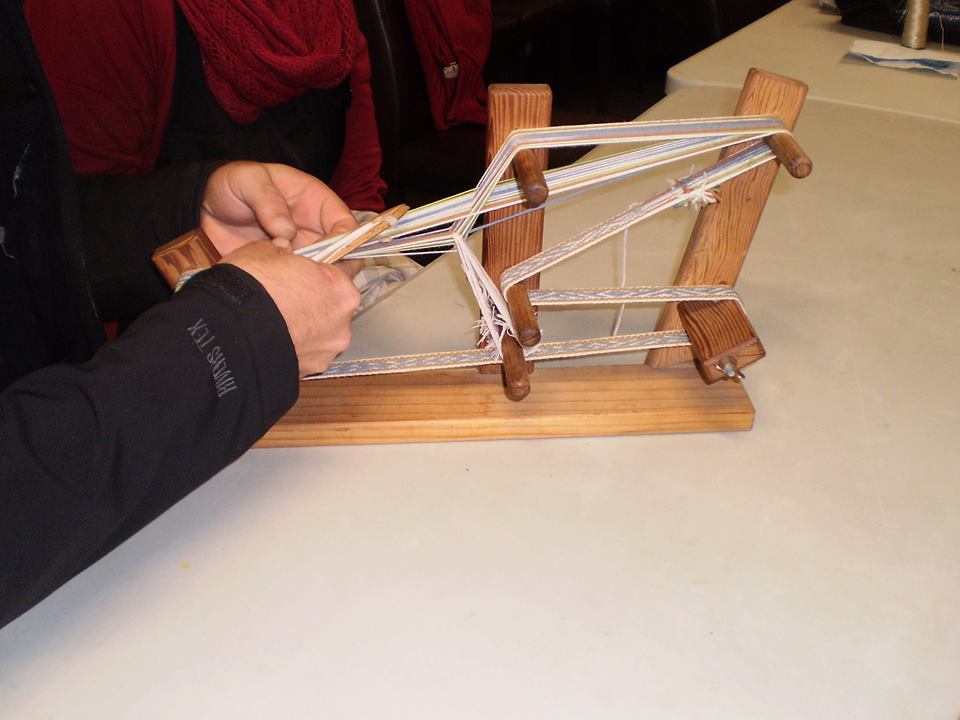 The inkle weaving workshops, planned for the 11th and 25th of July, will see attendees taking home their own inkle looms, modelled on the one above and made by Lord William de Bonnay (Terry Arnold). Over the two workshops, to be taught by Nick Hale, we will be learning to warp them up, plan our designs, and weave on them.
We have also been invited to give an A&S demo at the Judbury craft group in August.